You must allow cookies and JavaScript for a proper shopping experience.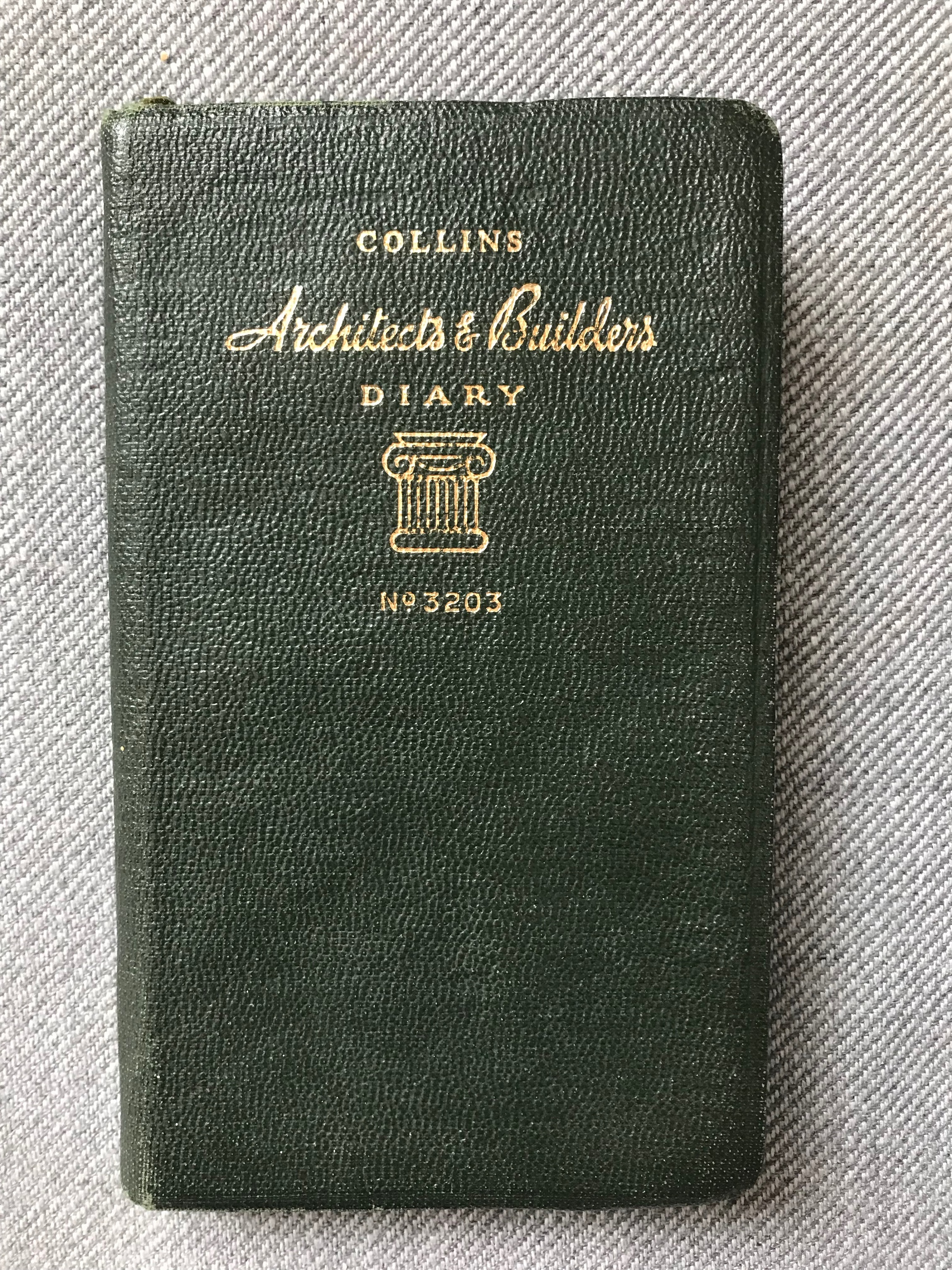 Price: $859.00
Publisher: London, England, : 1952
Seller ID: 0010007
Binding: Leatherette (green)
Condition: Good
---
On offer is a 1952 diary that belonged to A.P. Chapman, an architect in England. This very unique journal was designed specifically for architects and builders in the UK. It contains an extensive reference section with notes regarding various materials such as concrete and brick, the tensile strength of steel, calculations, and much more. There is also a detailed cash record kept for the year. Casual research has not found any biographical information about Chapman, but references to some of his work projects suggest that he lived and worked in London. His wife's name was Peg (Margar...
View More...
Price: $3,255.99
Publisher: DELAWARE OHIO CLEVELAND AKRON OH, : 1930
Seller ID: 0002244
Condition: Good
---
On offer is a fascinating, original January 1, 1930 to November 9, 1930 manuscript diary handwritten by Grace Elinore Chapman [later Nash], a 21 year old woman, a concert violinist and teacher who would one day soon find love, move to the Philippines and then in 1942 become a prisoner of war under cruel and severe treatment by her Japanese captors. Casual research finds an article regarding her life titled: "An Unbelievable Life: Mother, wife, teacher, POW, author - Grace Nash packs a lot of living into 97 years 'Amazing' Grace; Mother, Wife, Teacher, POW, Author: Grace Nash Packs a Lot of...
View More...